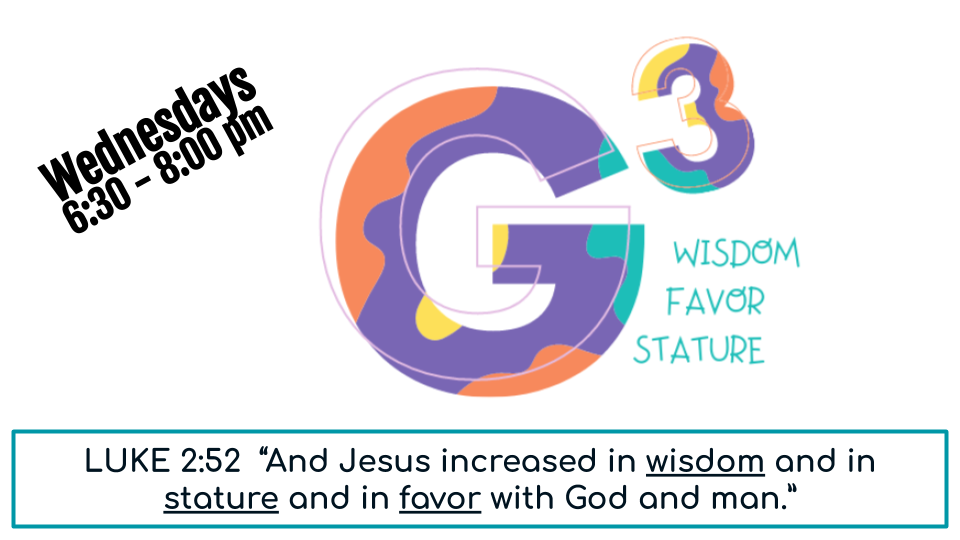 Every Wednesday, 6:30 PM - 8:00 PM
G3 is our discipleship class for Preteen aged students. Kids in 3rd - 6th grades are invited to join us on Wednesday nights from 6:30-8pm.
With a goal of raising up Kingdom minded kids, we want G3 participants to:
Grow in WISDOM: be encouraged and challenged as they explore what God has revealed about His plan for salvation through Jesus in the Bible. Learn how to study God's Word on their own!
Grow in FAVOR: learn what it looks like to follow Jesus with all we've got and to develop Godly, dependable, accountable relationships with their friends at church that, like them, are chasing after Jesus.
Grow in STATURE: well… that one's on Jesus :)